Kathy Bast and Sunrise Farms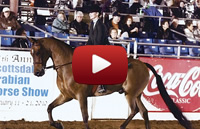 Sunrise Farms Performance Horses is a full service facility offering full time and part time training as well as horse evaluation to suit client needs. SFPH is located 20 minutes from San Diego International Airport. San Diego provides an exciting vacation town experience for our out of town clients.
Kathy Bast is Sunrise Farm's owner and head trainer and has been involved with horses for over 30 years. While her primary focus has been Arabians, she also has extensive training experience with Paint Horses, Quarter Horses and Mixed Breeds. Kathy's accomplishments include multiple National, Regional, and Scottsdale Championships/Reserve Championships and Top Tens in Trail, Western Pleasure, and Hunter Pleasure. Her list of client accomplishments in these same areas as well as Showmanship, Horsemanship, Native Costume, Show Hack, and Halter mirrors her own success.
Read More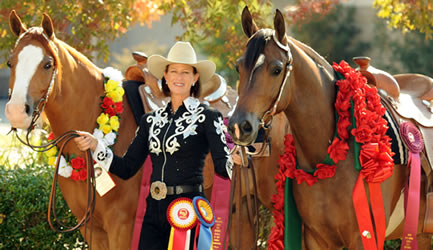 Recent News
September 8, 2019 |
For Sale: Poco Dolce. AHA proven show horse that is Pinto Registry eligible, and Sweepstakes Nominated. At 15.2 hands, Poco has been shown in Ca. & Az. and is Champion at a Regional level but is very capable at a National level. If you are...
Read More